Hello everyone and welcome to our monthly Good News outlet. February may be the shortest month of the year, but it's filled with so many special holidays and events like Valentine's Day, Presidents' Day, and Lunar New Year. February is also Black History Month, a time to recognize and honor all of the triumphs and struggles Black Americans have faced throughout history.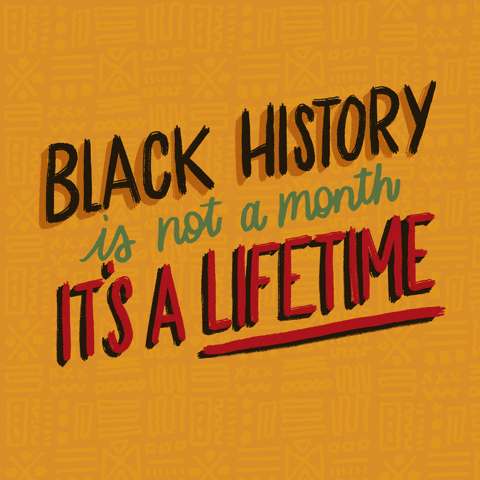 Alumni
Students
Faculty and Staff
CCIM Units
Faculty and Alumni of the Center for Information and Communication Sciences (CICS) attended the Indianapolis Business Journal Power Breakfast Series with a focus on technology. Panelists from AT&T, Qualifi, TechPoint, Intelinair, Makers of AGMRI, Emarsys, and 120Water discussed their experiences navigating Indy's emerging tech space and current evolving trends.
Ball State University and Rahal Letterman Lanigan Racing announced an Esports partnership and new scholarships

which will provide two $5,000 scholarships to members of Ball State's varsity esports team each year from the 2022-23 through 2025-26 academic years, advancing the program's mission of recruiting and retaining the top esports talent in the world.

 

The Digital Corps released an article that explores the meaningful impact their Design Team has on their client base.
Volunteer
Muncie Habitat has open volunteer opportunities at their ReStore. Restore proceeds help to fund Muncie Habitat's work throughout the community, while also offering affordable home supplies for low-income families and keeping things out of landfills, allowing students the opportunity to have a direct impact on our community without lifting a hammer.

Students can volunteer at ReStore on a walk-in basis Tuesdays-Saturdays 9a.m.-4p.m
Muncie Habitat also has an open need for volunteer help on home builds. The on-site volunteer day begins at 9a.m. and wraps up by 2:30p.m. with lunch provided at noon. ReStore provides tools, supplies, bottled water, and snacks. No skills or experience are needed – we have everything the students will need on-site for a fun day of volunteering on the following dates:

Friday, March 4th, 2022
Friday, March 11th, 2022
Saturday, March 12th, 2022
Friday, March 18th, 2022
Friday, April 1st, 2022
Friday, April 8th, 2022
Saturday, April 9th, 2022

Contact Kate Elliott for more details about volunteering with Muncie Community Schools or the 8Twelve Coalition.
Currently, West View Elementary is looking for student, faculty, and staff volunteers to help in various ways:
If you are interested in volunteering with Muncie Community Schools, you must be vaccinated, masked, and approved by Safe Hiring Solutions.
Speak as a representative for the College of Communication, Information, and Media at Ball State's Preview Days. Contact Brea Cunningham (brea.cunningham@bsu.edu) for more information.

Upcoming Spring 2022 Preview Days

Saturday, March 19th, 2022
Saturday, April 23rd, 2022

The Muncie Common Market is looking for set-up help before their big event on May 7th. They are trying to raise funds to pay the first employee there! They also have an opportunity every Monday night called "Motivation Mondays" at 6 pm where they find opportunities to serve the neighborhood.

The Common Market is located at 900 W Eighth St, Muncie IN.
Contact Kory Gipson (gipsonkory1@gmail.com) for more information.

Muncie Missions the faith-based agency that has brought hope and healing to the homeless and needy of Delaware County for over 80 years is currently seeking volunteers in various areas like:

Serving community lunch
Sorting clothing donations
Construction – painting, installing fencing, etc.
Janitorial work
Detailing vehicles
Landscaping/Mulching

For more information contact Muncie Missions at (765) 288-9122 or on their website
Upcoming Events
We're bringing

CCIM SuperParty on the road

to a city near you! Our first stop is Downtown Indianapolis on

March 3 from 5:00 – 6:30 p.m.

, where we'll host alumni, current students, faculty, and staff for a casual reception at Hirons, one of our industry employer partners.

Alumni guests can expect to learn more about the impressive projects students are working on, speak with students in small groups about how they can prepare for their next steps after graduation, and mingle with university leaders, including Paaige Turner, Dean of the College of Communication, Information, and Media. Light appetizers and beverages will be provided.

Get your tickets here!

Sunshine Week is back the week of March 21st! This national initiative of the American Society of Newspaper Editors and the Reporters Committee celebrates and maintains awareness of the importance of access to public information necessary to maintain an informed citizenry.
The Excellence in Leadership speaker series provides a platform for some of the nation's most recognized leaders to share their experiences, insight, and knowledge with our campus. Rachel Lindsay will speak at Pruis Hall on March 22nd at 7:30 p.m. Rachel is an attorney, media host, and podcaster, best known for her groundbreaking turn as the first and only African American lead on ABC's The Bachelorette.
The Vernon C. Schranz Distinguished Lectureship in Public Relations, the nation's first endowed public relations lectureship, is proudly hosted by Ball State University's School of Journalism and Strategic Communication. Join us on March 30, 2022, as we celebrate the work of the nationally recognized Plank Center for Leadership in Public Relations

. Plank Center Director Dr. Karla Gower as our keynote speaker and the Plank Center's founding director, Dr. Bruce Berger, will be honored with our 

National Public Relations Achievement Award

.

Follow this 

link to register

 and learn more details.

The 100th anniversary of the Ball State Daily News will be celebrated with an Open House-type event on March 31, 2022. Please come down and celebrate with us! They also secured a proclamation from the Statehouse to mark the occasion!
The Ball State University Student Symposium challenges students to present a creative or scholarly project while competing for scholarship awards and gaining valuable insight from faculty and staff judges.

The Student Symposium will take place on Tuesday, April 12, 2022, on campus at Worthen Arena from 1–4 p.m. The Ball State community and the general public are invited to attend to browse the presentations.
Registration will run throughout February 2022. The symposium team will send out a link to the registration form and a list of guidelines at a later date. All entries will require the support of a faculty mentor

Ball State's renowned journalism conference is growing! CCIM's JDay+ will feature all the things you've grown to love about this one-day, in-person workshop, but will now include even more hands-on, engaging sessions taught in collaboration with Ball State's Emerging Media Design and Development, eSports, the Department of Media, Communication Studies and the Center for Information and Communication Sciences! More info is coming soon, but until then, save the date for April 29th, 2022.
What to Watch
A new episode of Cardinal Compass has launched with President Mearns, Dean Paaige Turner, and Jennifer Blackmer, Director of the Virginia Ball Center for Creative Inquiry. In this episode, they discuss Ball State's various learning opportunities and immersive learning programs that help propel students into life after college.
Did you know?
Did you know that the Department of Media Alumni Society has produced its first episode of Cardinal Control Room: Conversations with Ball State Media Alumni? In this first episode, alumni discuss how COVID affected their work and how those changes might continue to affect the industry.
---
Want to share your story? Feel free to submit it using our story submission form.