Hello everyone and welcome to our monthly Good News outlet. March is such an exciting month, we think of it as the beginning of spring, as March brings the vernal equinox, the Full Worm Moon and the return of Daylight Saving Time! More importantly, March is women's history month. This allows us to celebrate the strong and courageous women who have brought us to where we are today.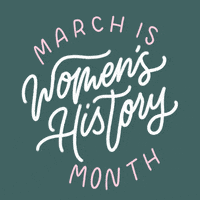 Alumni
Connect with other Department of Media alumni on Cardinals Connect! It currently has about 200 members. It's a great place to go look for jobs and networking opportunities. The Ball State University LGBTQ+ Alumni Group is now live. This group aims to use the strength of our LGBTQ+ alumni to help build a campus and online community that celebrates and empowers their unique voices
Ball State students shared their inspiring immersive learning projects with alumni during the CCIM SuperParty Roadshow, hosted by Hirons and Co!
The Hoosier Film Festival has several Ball State alumni featured for 2022, including Department of Media graduates Austin Black '21, Ameliah Kolp '21, and Max Cseresznyes '21 for The Theory (or Conspiracy) of Fanta Martin, along with Eric Pascarelli '11, Mitchell Jacki '13, and Elizabeth Cutshaw '15 for Chasing Rabbits.
Ball State Department of Media students won the 2022 Television School of the Year from the Indiana Association of School Broadcasters!
Students
Faculty and Staff
Leo Caldwell, an assistant lecturer at SJSC, has been selected by Gannett to offer training to their team of journalists. Gannett, the largest newspaper publisher in the United States, wants to "tackle inherent bias toward genders outside the gender binary and create advocates within their organization," Caldwell says.
CCIM Units
Ball State Public Media recently hosted the 2022 Ball State PBS Spelling Bee! Eleven top spellers from area schools competed in the sixth annual bee to determine the student from our area who will compete in the 2022 Scripps National Spelling Bee. After nine rounds, Noemi Galan, an eighth-grader from St. Michael Catholic School in Muncie, was declared the winner of the 2022 Ball State PBS Spelling Bee. Galan's winning word was "coercive."
Ball State Sports Link hosted 7th and 8th-grade student-athletes from Muncie's Inner City Educational League for a career connect on sports media!
Ross Immersive traveled to Memphis, TN for the 47th Annual Southeraster Colloquium at the University of Memphis. The student team presented various parts of their Ross Immersive work and answered questions from scholars and educators, gaining valuable real-world experience!
Volunteer
Muncie Habitat has open volunteer opportunities at their ReStore. Restore proceeds help to fund Muncie Habitat's work throughout the community, while also offering affordable home supplies for low-income families and keeping things out of landfills, allowing students the opportunity to have a direct impact on our community without lifting a hammer.

Students can volunteer at ReStore on a walk-in basis Tuesdays-Saturdays 9a.m.-4p.m
Muncie Habitat also has an open need for volunteer help on home builds. The on-site volunteer day begins at 9a.m. and wraps up by 2:30p.m. with lunch provided at noon. ReStore provides tools, supplies, bottled water, and snacks. No skills or experience are needed – we have everything the students will need on-site for a fun day of volunteering on the following dates:

Friday, April 1st, 2022
Friday, April 8th, 2022
Saturday, April 9th, 2022

Contact Kate Elliott for more details about volunteering with Muncie Community Schools or the 8Twelve Coalition.
Currently, West View Elementary is looking for student, faculty, and staff volunteers to help in various ways:
If you are interested in volunteering with Muncie Community Schools, you must be vaccinated, masked, and approved by Safe Hiring Solutions.
Speak as a representative for the College of Communication, Information, and Media at Ball State's Preview Days. Contact Brea Cunningham (brea.cunningham@bsu.edu) for more information.

Upcoming Spring 2022 Preview Days

Saturday, April 23rd, 2022

The Muncie Common Market is looking for set-up help before their big event on Saturday, May 7th. They are trying to raise funds to pay the first employee there! They also have an opportunity every Monday night called "Motivation Mondays" at 6 p.m. where they find opportunities to serve the neighborhood.

The Common Market is located at 900 W Eighth St, Muncie IN.
Contact Kory Gipson (gipsonkory1@gmail.com) for more information.

Muncie Missions the faith-based agency that has brought hope and healing to the homeless and needy of Delaware County for over 80 years is currently seeking volunteers in various areas like:

Serving community lunch
Sorting clothing donations
Construction – painting, installing fencing, etc.
Janitorial work
Detailing vehicles
Landscaping/Mulching

For more information contact Muncie Missions at (765) 288-9122 or on their website
Upcoming Events
Our Dogs and Donuts event at Botsford/Swinford is quickly approaching join us on Thursday, March 31st at 5:30 p.m. with your furry friend for some tasty Concannon's donuts!

Interested Faculty/Staff should make sure to email the Health Certificate for their pet to gjtur@bsu.edu or bring it on the day of the event.

Join us virtually on Tuesday, April 5th for the 13-time national award-winning One Ball State Day!

On this day, it's all about our great University and the people who make this place so special! Alumni, students, faculty, staff, and friends of Ball State are welcome and encouraged to show their Cardinal pride and make a gift to the area that means the most to them.

What Would You Do host John Quiñones will be on campus as part of the David Letterman Distinguished Lecture and Workshop Series on Monday, April 11th!
On Friday, April 8th, all admitted students are invited to celebrate their admission and visit Ball State with their families.
The Ball State University Student Symposium challenges students to present a creative or scholarly project while competing for scholarship awards and gaining valuable insight from faculty and staff judges.

The Student Symposium will take place on Tuesday, April 12th, 2022, on campus at Worthen Arena from 1–4 p.m. The Ball State community and the general public are invited to attend to browse the presentations.
Registration will run throughout February 2022. The symposium team will send out a link to the registration form and a list of guidelines at a later date. All entries will require the support of a faculty mentor

 The Indiana ACE Women's Network are hosting a virtual spring conference on Friday, April 22nd. Individuals at higher education institutions across the state of Indiana are invited to attend. As a member institution, Ball State faculty, staff and students have unlimited free registrations and others at non-member institutions can register for a minimal $20.00 fee.
On April 23rd a second Spring Preview day for prospective high school students and their families. Preview Days are special opportunities to visit our campus and learn more about Ball State University.
Ball State's renowned journalism conference is growing! CCIM's JDay+ will feature all the things you've grown to love about this one-day, in-person workshop, but will now include even more hands-on, engaging sessions taught in collaboration with Ball State's Emerging Media Design and Development, eSports, the Department of Media, Communication Studies and the Center for Information and Communication Sciences! More info is coming soon, but until then, save the date for April 29th, 2022.
What to Watch
Did you know?
Ball State Public Media continues to shine the spotlight on the great towns in our area. The series called Now Entering is a video scrapbook of the people, places, and history of towns as seen through the eyes of its residents.
---
Want to share your story? Feel free to submit it using our story submission form.