Hello everyone and welcome to our monthly Good News outlet. March is Women's History Month, a time to highlight the contributions of women to events in history and contemporary society.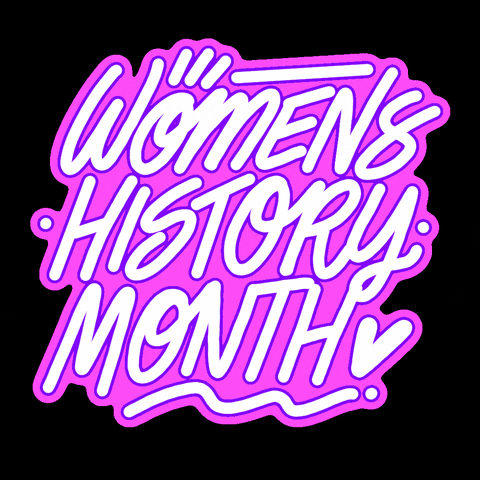 Alumni & Students
TCOM Alumna and songwriter Tiara Thomas & singer-songwriter H.E.R. won song of the year at the 2021 Grammy Awards for "I Can't Breathe," which became an anthem of the Black Lives Matter movement. They also received an Oscar nomination for best original song for ""Fight for You" from Judas and the Black Messiah. Read more.
'19 Journalism Alumna and NBC15 News Reporter Brittney Ermon received an Emmy Award for her work covering the aftermath of the destruction in downtown Madison that happened in the wake of George Floyd's death.
🏆:George Floyd protests turned violent in Madison last summer. I came in & worked the Morning Show shift to report on the aftermath. The entire team pitched in to keep our viewers informed by the second. A team effort that had a pretty good end result. 😉 #myfirstemmy pic.twitter.com/4GCuoFM0ya

— Brittney Ermon (@Brittney_TV) March 13, 2021
Lucasfilm profiled Industrial Light & Magic compositing supervisor, and TCOM grad, Sherry Hitch. Sherry talks about what her day-to-day looks like as well as working on favorite projects like Star Wars: The Force Awakens. Read more.
TCOM students and young grads received 5 awards at the BEA Festival of Media Arts:
CCIM Units & Student Organizations
The McKinleyAvenue Agency won six

CMBAM

 

Awards

(College Media Business and Advertising Managers):

Best Newspaper Ad: First Place
Best Special Event: First Place
Best Sponsored Content or Native Advertising: First Place
Best Non-Advertisement Multimedia Project: Third Place
Best Sales Strategy for a Special Section: Honorable Mention
Best Back-to-School/Orientation Product: Honorable Mention

The Ball State Speech Team took part in the National Speech Championship online synchronous tournament. As a team, they placed 11th overall as well as 2nd in the Graduate Student Coached division. 2nd Year Graduate Student Lily Schwab was also recognized as a recipient of the tournament's Coach of The Year Award.
Ball State Student Media received two Crown Awards from the Columbia Scholastic Press Association (CSPA): Gold Hybrid General Magazine for Ball Bearings and Silver Digital News for the Daily News.
Sports Link continues its 11-year partnership with NCAA Digital and Social Media, as 21 NCAA Championships are on tap for the program from March through June. Beginning March 11 with the NCAA Division I Indoor Track & Field Championship and continuing through the College World Series in June, students in Sports Link will collaborate with the NCAA and Turner Sports content teams on the 21 NCAA Championships. Read more.
Faculty and Staff
Journalism faculty Dr. Adam Kuban is the 2021 recipient of the Brian Douglas Hiltunen Faculty Award for the Outstanding Contribution to the Scholarship of Engagement. Learn more.
CICS' Dr. Anna Stumpf earned the ITERA "Above and Beyond" Outstanding Graduate Faculty Award. Read more.
CICS' Dr. David Hua has received ITERA's "Above and Beyond" Outstanding Faculty Award. Read more.
Communication Studies faculty Dr. Peggy Fisher is retiring this May after 26 years at Ball State. This faculty spotlight honors her contributions inside the classroom, and to the Muncie Community as a whole.
TCOM faculty Chris Flook received a BEA Festival of Media Arts "Best of Competition" award in the Instructional/Educational category for his work on Decision 1865, produced for the Delaware County Historical Society.
"Rock and Roll America," the NPR radio series that  TCOM faculty Stan Sollars produced and engineered — created, written, and hosted by then BSU History Professor Richard Aquila — is now in Cleveland's Rock and Roll Hall of Fame Museum.
What to Watch
The latest episode of Cardinal Compass — the show is produced and edited by students in the department of Telecommunications — is back. In this episode, President Mearns sits down with Jim Lowe, Associate Vice President for Facilities Planning and Management, and discusses the future of the Village and current and planned campus construction projects.
Dean Paaige Turner took part in the second Inclusive Excellence Discussion hosted by Provost Susana Rivera-Mills. Watch the highlights below.
---
Want to share your story? Feel free to submit it using our story submission form.