Spring 2020 has come to an end! As we are wrapping up this very unusual semester and our first full month of remote working, we thought we'd interrupt your day with some good news. We hope you don't mind.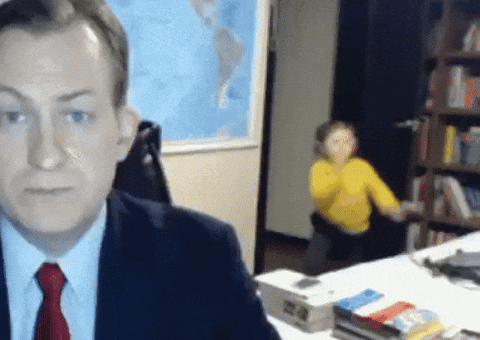 Faculty
CICS' Dr. Dennis Trinkle and Dr. Steve Jones are participating in the Governor's Broadband Roundtable to address the many broadband issues related to the COVID-19 threat. In the current situation, access to broadband is critical in many areas. The task force meets weekly to provide solutions especially in areas where access is a challenge, and to make sure that all Hoosiers have access necessary for work, school, and health.
As a response to the COVID-19 stay-at-home orders that shuttered schools across the country, Laura Widmer, executive director at the National Scholastic Press Association/Associated Collegiate Press organized a National T

own

H

all

for student journalists still working to cover the pandemic from their homes. Lisa Renze-Rhodes  (Journalism) was one of three panelists who participated in the first Pacemaker Master Class presentations. Nearly 400 high school and college students from around the country took part. Read key takeouts from the session here.
Dr. Jenn Palilonis (Journalism) won an Immersive Learning Faculty Award for the David Letterman Learning Experience. Skip to 5:50 of this video to hear about the project.
Telecommunication faculty Mike Gerhard's Music and Memory virtual visits initiative was featured on WISH-TV and RTV6.
Communication Studies Dr. Peggy Fisher's Immersive Learning with St. Mary's Church was featured in the Ball State online Magazine.
Students
The Ball State Debate Team participated in an online tournament on April 10. 45 students from 7 schools took part in the event. There were no sweepstakes awards that ranks schools, but we had all of our Rapid Fire debaters place in the top 10 of their divisions, our 3 debaters occupied each of the top three spots.
PR graduate student Becca Schriner and undergraduate student Melisa Kraman won 3rd place in Arthur W. Page Society's case study competition. Their case study was on the Southwest Airlines Flight 1380 crisis and this research was a part of Dr.

YoungAh

Lee's graduate PR case studies class.
Ball State 

AAF

NSAC team placed 3rd at Districts. This year 13 teams participated including Purdue, Purdue NW, Michigan State, Illinois, Indiana, Grand Valley State University and Marion. The competition is a year-long project that Ball State

AAF

participates in every year, and the committee of the students is quite amazing — especially when we had to finish the plans books and give a pitch remotely. This year's client was Adobe Experience Cloud for Advertising and it was a business to business campaign.
Communication Studies graduate student Mylie Brennan was named as a Fulbright Fellow. The 3-year grant will fund her PhD program at Queen's University Belfast in Northern Ireland. Read her story here.
Alumni
TCOM production alumnus Jeremy Fliss was part of the team who brought the "Unity Animation" to life. The beating heart animation is projected every night on the buildings surrounding Monument Circle in Indianapolis as a sign of hope and overcoming COVID-19. Jeremy's team developed the playback system, projection, sound, and lighting.
CCIM Units & Organizations
New launches
_______________
Want to share your story? Feel free to submit it using our story submission form.